Brook Park Holdings LLC (BPH) is a holding company with a diverse portfolio of small to medium size businesses. BPH is currently seeking to acquire outstanding businesses between $1-$5M in EBITDA.
BPH was named after the Pittsburgh Pennsylvania neighborhood where the founders, brothers Mark and Dan Palchak, were raised. Mark and Dan grew up in a time when Pittsburgh was redefining itself from a steel and manufacturing town to the premier 21st century innovator it is today. A culture of proud work and relationships drove the Pittsburgh machine then as it does now, BPH works hard to remember these principles in every business decision.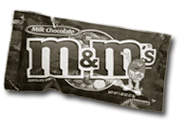 The Brother's entrepreneurial story began with Dan's first business venture purchasing chocolate wholesale and distributing through retail channels. While the business was profitable, Dan ran into regulatory trouble when the elementary school principal successfully blocked the supply chain due to concerns over Dan's third-grade classmates substituting chocolate for lunch.
More traditional pursuits were the focus of revenue during Mark and Dan's formative years – delivering newspapers, mowing lawns, moving and storage, construction, pool maintenance and sales. These jobs came from family relationships. Mark and Dan's story would only be possible with the guidance they received from the people around them.

After college, the Brothers entered the finance industry in the trading pits of the Chicago Board of Trade. Working in a rapidly growing industry, Mark and Dan leveraged a technology background in electronic trading to lead multiple groups to best in class industry gold standards.
After a combined 22 years in trading, Mark and Dan formally joined forces in 2015 to fulfill their long held dreams of business ownership, creating Brook Park Holdings. Today the Brothers are working to create their own family legacy by continuing the legacy of successful operating companies.